sold out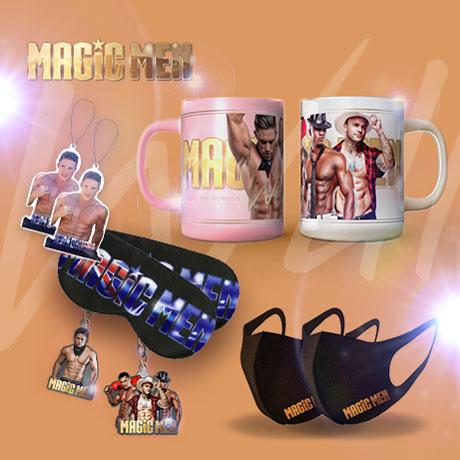 sold out
sold out
MAGIC MEN MERCHANDISE
Whether you've had the pleasure of seeing our boys live in action or not, you can take your own little piece of Magic Men home with our best selling Magic Men merchandise.Our wide collection of merchandise is a perfect treat for yourself or your loved ones. This collection is curated to satisfy every women's needs. This is Magic Men's way of extending love and amusement to our patrons. Our Magic Men carefully chose and design these mementos because fun and wonder should not end with just one or two encounters. These items are great conversation starters and will surely pick curious minds of your family, friends, and loved ones.

Items that bring "magic" to your life
Bedazzled with Will or Tyreese' car air freshener. Smell the fun but keep your eyes on the road!

If you love the beach as much as you love our Magic Men, gift yourself the Magic Men beach towel. Imagine our hunkies embracing you with a soft, warm hug through this towel. Isn't that feels amazing?

Cap your night off with Magic Men wand vibrator - and feel the magic down under. Best also for back massages and anything-in-between. And when you're ready to doze off, wear the Magic Men sleeping eye mask for a beauty sleep you deserve to have. Other merchandise items that will amuse you include wall poster, belt & bow tie combo, and gift cards. Perfect for gifts, hens party presents or simply to spoil yourself. Feel the "magic" at the comfort of your own home with these keepsakes and souvenir items. Bring memories of our Magic Men back to your place anytime, anywhere.